Welcome - Wilkommen - Bienvenue - Bienvenido - أهلاً و سهلاً - 歡迎光臨

We'd like to thank all of our wonderful clients we worked with during 2015: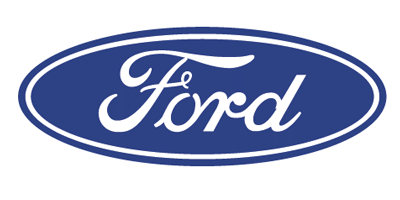 Welcome to World Class Freestyle, the first and only truly global agency specialized in the world of Freestyle Football


Our services include:
Live shows
Corporate entertainment
Sporting events / matchday hospitality
Branded content creation/distribution
Product launches
Award shows/Gala events
Commercial casting/choreography
Experiential marketing
Photocalls / PR stunts / etc
Football Modelling
Athlete sponsorhips and endorsements
We understand that it can be hard to find the right choice when it comes to hiring a football freestyler.
"How do I know if this freestyler is actually good?"
"Is he/she reliable?"
"Will they be a good fit for our event?"
"Where are they based?"
etc.
At World Class Freestyle, we represent only the world's top freestyle football talent. This allows us to cut through the noise and eliminate any confusion, providing you with the perfect solution for your unique event or campaign.

We believe you shouldn't need to spend valuable resources transporting a freestyler thousands of miles when there's already an amazing option available who's locally-based.
By carefully building a global network of the best local talent in over 40 countries, we cut out the stressful logistics and excessive travel costs, saving you time and money.

For us, our freestylers are everything. Without them we wouldn't be here. That's why we continue to have the fairest commission of any other freestyle agency, as well as being the only agency who are fully transparent with our Freestylers.

We're proud to be considered by the freestyle football community as the fairest and most trustworthy agency to work with, and it's this trust that has allowed us to build amazing ties with the most respected freestylers in each country.
As well as world class ability, all of our male & female freestylers must display a high level of professionalism and have been around the world to over 70 countries performing at every type of event imaginable. We actually just did the maths, and it turns out that as an agency we have completed more than 2,100 successful events since 2008 including FIFA World Cup opening ceremonies, official Olympic Games entertaiment and Ballon D'or award shows.
Apart from live events, we also consult for brands who want to plug into our global network of soccer influencers, where we have a combined reach of +1 million followers on Instagram alone.

We always work closely with our clients to understand their needs and desired results, so even if you've never hired a freestyler before there's no need to worry - We'll be happy to advise you on any questions you might have.

In our main menu at the top of the page you can find freestylers by location, or even by specific type. If you require anything extremely special/urgent/hard to find or your event is taking place in a region we haven't listed above, let us know and we'll make sure to find you the best options as quickly as possible.

To get in touch, simply fill out the submission form on the bottom of any page, or go to our CONTACT section.